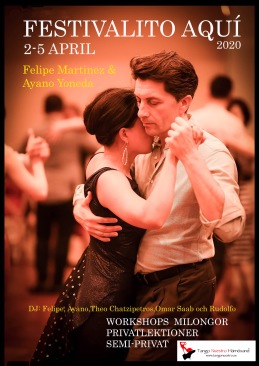 Festivalito aqui 2020: (information in English)
2-5 April 2020
Felipe Martinez & Ayano Yoneda
5 Milongas
4 Workshops
1 DJ-lesson
Private lessons
Semi-Private lessons
The festival package includes all milongas, all meals and coffee. Price 800 kr.
MUST be booked at the latest on March 15th.
Felipe & Ayano as tango teachers: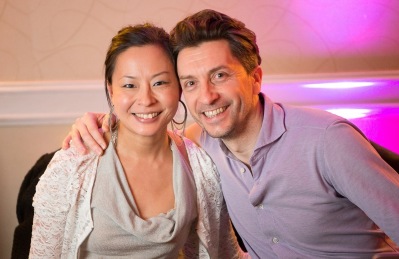 Felipe & Ayano came together in the tango scene of the San Francisco Bay Area, and embody the global nature of tango, traveling full-time throughout North America, Europe, South America, and Asia to teach, DJ, and lecture about the music. They also spend time annually in Buenos Aires studying and enjoying the dance and its history.
Felipe's background includes a degree in education and more than 20 years of experience in tango and is widely renowned for his clear teaching strategy, enthusiastic personality, and ability to make real improvements in your dancing.
Ayano has been dancing tango since 2005 and is an accomplished and motivated dancer, with excellent movement technique and musicality. She has been teaching with Felipe for the past few years around the US.
Together, their demonstrations are clear and precise, offering students an excellent model of movement. Both Felipe and Ayano lead and follow interchangeably which is invaluable for teaching. Their series at Stanford University and their classes at The Beat in Berkeley are always in high demand, which is a tribute to their teaching excellence and wide appeal.
Here is how Theo describes his DJ-ing experience: "When I'm djing I like to relate with the people on the dancefloor, I always try to guess which can be the best choice in order to create a nice wave and I'm making my selection always on the fly, track by track (I do not use "fixed" tandas). I often think about the fact that some couples can have the best tanda ever during my set and that's why each tanda should be constructed having a sense, a path, a sort of uniqueness that can match with the uniqueness of dancing. My experience allows me to work like this and I can't imagine another way.
The music selection is predominantly classical and never predictable, spans the entire period of the tango and sometimes I like to surprise the dancers by proposing some rare tracks. The aim is always satisfying the dancers: nice music for dancing, warm atmosphere to enjoy. I'm using lossless files imported from my collection of CDs and LPs and I work with a sound card and professional software in order to guarantee a high sound quality."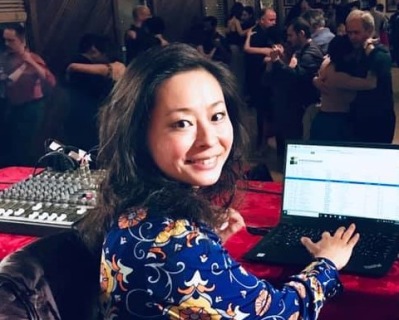 Based in San Francisco, Ayano travels and dances in milongas around the world including her annual pilgrimage to Buenos Aires.
She regularly DJs at the local milongas in San Francisco such as El Valenciano, Genesis, The Beat, as well as at Milonga de Nora, Alberto's and Milonga Rubia. She has been invited to DJ in Tokyo, Taipei, Maui Embrace Tango Festival, Pasional The Third Coast Tango Marathon, Holiday Tango in DC, Ronda De Ases in Portland, Marathon Z, San Diego Tango Marathon, La Mujeres Tango Marathon and Ann Arbor Tango Marathon.
Felipe has been DJing tango for more than 15 years. He is a resident DJ in the San Francisco Bay Area at The Beat, Genesis, Alberto's and El Valenciano and has also played music in Europe (Spain, Portugal, France, Germany, Istanbul) and Buenos Aires, where he was invited to play music at El Beso and Villa Malcolm Club in several occasions.
He has played music at most important festivals and marathons in the US (Portland, San Francisco, Baltimore, Denver, Washington DC, Atlanta, Houston, Fort Bragg, Austin, Boulder, Providence, New York, Los Angeles) as well as Montreal, Canada.
He has also played in Asia at many festivals and marathons (Seoul, Tokyo, Hong Kong, Taipei, Singapore, Bali, as well as Tainan and Taichung).
Felipe's musical selection is based on the Golden Age classics that ensure a great atmosphere for dancing.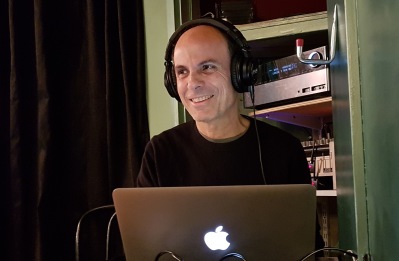 Omar fell in love with tango in 2010 and has been listening to and collecting tango music ever since. His love and passion for the music shows in his choice of songs for each tanda. His style is rooted in the traditional Golden Age of tango, but he is open to playing almost anything that fits the mood. As a DJ he always makes sure to play beautiful and danceable music that is well balanced in rhythm and melody and very much in tune with the current atmosphere. He has DJ-ed several times in Washington DC and Beirut, and in the last 3 years he has become the main DJ in his local tango community in Sweden.

DJ Rolpho is one of Tango Nuestro's first and most loyal DJs. He normally plays on our regular practicas and milongas and likes all variations of tango music. When he plays he mixes old classical music with alternative and tango nuevo songs.
DJ lesson
In this series of two seminars you will learn how to create your own performance by analyzing similarities and differences between some important orchestras and proposing different methods for constructing a tanda and building a sequence of tandas. The main goal is to understand how to create a music wave and how to improve it in order to perform in different events such as milongas, marathons, and festivals. This lesson will be held in English.

Dance Workshops
Workshop 1: COUPLES' TECHNIQUE
Drills and exercises to gain body awareness, balance, freedom of movement, control and precision.

Workshop 2: DANCING IN COMPACT SPACES
Advanced vocabulary and techniques for crowded dance floors.

Workshop 3: ALTERATIONS IN VALS
Unusual changes of direction in vals timing.

Workshop 4: ACCELERATION & ELASTIC MOVEMENT
How to change dynamics and qualities of movement while keeping the flow.

<<<<<

Lessons
Semi-private lessons
Semi-private lessons work like normal workshops but with much more hands-on teaching and more focused on the specific group's goals and dynamics. We can suggest material to work on or the group can come up with their desired material. Lessons are meant for smaller groups, 4-6 participants (8 participants on Friday since we can use the salón). Lessons can be booked through the registration system, but payment is made after confirmation. It would be best if you sign up with other couples and perhaps agree on a theme, but you can also register by yourself, or as a couple, and hope that others will do the same.

Private lessons
We work closely with our students in our private lessons, giving them personal, individualized material and techniques that work best with their learning style. From Friday to Sunday there are time slots for private lessons with both teachers at the same time. You can register alone or as a couple. Lessons can be booked through the registration system, but payment must be made in € (euros) directly to the teachers. The times are the same ones as for semi-privates, and the type of lesson will be determined by the first registration. First come, first served!

All workshops, semi-private lessons, and private lessons are booked through the registration system.
<<<<<
The festival package includes all milongas, all meals, and coffee.
Milongas can be booked through the registration system but can also be paid for at the entrance, if space allows.

Thursday 19.30 - 21.30 - Opening milonga
DJ: Rolpho
Friday 21.00 - 01.00 - Welcome milonga.
DJ: Felipe & Ayona
Saturday 13.00 - 17.00 - Day milonga
DJ: Omar Saab
Saturday 21.00 - 02.00 - Festival milonga
Show by Felipe & Ayano
DJ: Theo Chatzipetros
Sunday 13.00 - 17.00 - Day milonga
DJ: Omar Saab
<<<<<
Tango shoes and foot massage
Karin Hjärtstam will be coordinating a tango shoe exchange. She will have a table with tango shoes and clothes for sale from others who wish to sell them. You may bring your unwanted shoes or other tango-related items, and she will try to sell them for you at no charge.
Karin is also ready to offer foot massages when your feet get tired.
<<<<<
Accommodations
Sometimes we can offer inexpensive accommodations at the homes of tango dancers or other families or overnight apartment.
Please send your name, phone number, and if you have a car.
Describe any special requests, such as separate beds, single room, pet allergies, and other important information.
Please note: It is safest to book other accommodations until you have received a confirmation regarding private accommodations.
Contact for accommodations:
Lars-Erik
E-mail: lee@pronovafast.se
Phone: +46 70 345 9336
<<<<<