Welcome to Festivalito aquí 4-7 april 2019
for the first time in Sweden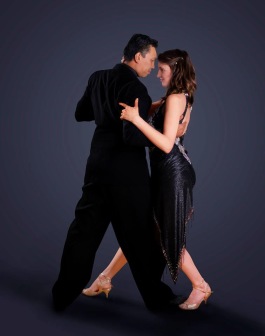 Jay & Rachel:
Jay Abling has been teaching tango for 18 years; nearly half of those years as a traveling resident teacher all over the US. He has trained with some of tango's most amazing masters and has taught at many major tango festivals in the US. Jay's students have often commented on his ability to simplify complex movements and provide insights that bring about important and lasting breakthroughs. Rachel Moon has been an avid social dancer for over 20 years. In 2015, she spent 6 months training in Buenos Aires and in 2016 began partnering with Jay. Working with Jay has enriched Rachel's technical knowledge of tango, forming a great complement to her intuitive approach to dancing. Rachel strives to tap into each student's instinctual body movement and help them acquire tango technique that feels good and is functional on the dance floor. Combined, their teaching melds together understanding with the mind as well as with the body. Jay's ability to diagnose what needs to be improved and Rachel's natural sense of movement enables the student to develop the necessary skills and intuition to become an amazing dancer. They live and teach in the Annapolis/DC area. Look up annapolistango.com to learn more about their work.
"Music and DJ Workshop" New for this year!
The Music, The DJ and You!
The success of the milonga depends on the dynamic relationship between the DJ and the dancers. Learn how a DJ's craft shapes your night and how to use this knowledge to your advantage. This workshop will help you understand how a good DJ makes choices to manage the energy of the milonga; choices based on understanding tango music. Even if you are not interested in DJing, the knowledge you gain will help you create a better milonga experience for yourself and others.

Dance workshops
Workshop 0: Empowered Pivots
Pivots are one of the core foundations of many advanced movements. With enough power in our pivots we can go to a higher level of possibilities. This workshop will show you how to co-create powerful, balanced pivots and how to apply them to different elements.

Workshop 1: Profound Possibilities of Phrasing and Pausing
Discover hidden phrasing patterns embedded in tango music and learn how to use different kinds of pauses to add dynamics to even the most basic of movements.

Workshop 2: Technique for Musical Giros
Successful giros depend on both leader and follower understanding what they are and are not responsible for, thereby giving more freedom to both roles. This workshop will teach you how you can co-create musical, dynamic and powerful turns that will open up countless possibilities for your dance.

Workshop 3: The Holistic Embrace
Experience a different approach to creating an adaptive embrace that involves the entire body. The goal of this workshop is to improve timing and togetherness in every step by focusing on key components that make up the embrace.
<<<<<

Lessons
Semi-private lessons
Semi-private groups work much like normal workshops but much more hands-on teaching and more focused on the specific group's goals and dynamics. We can suggest material to work on or the group can come up with their desired material. Lessons are meant for smaller groups, 4-6 participants (8 participants on Friday since we can use the salón). Lessons can be booked through the registration system, but payment is made after confirmation. It would be best if you sign up with other couples and perhaps agree on a theme, but you can also register by yourself, or as a couple, and hope that others will do the same. Read about semi-private lessons on the teachers' website.

Private lessons
We work closely with our students in our private lessons; giving them personal, individualized material and techniques that work best with their learning style. From Friday to Sunday there are time slots for private lessons with both teachers at the same time. You can register alone or as a couple. Lessons can be booked through the registration system, but payment must be made in € (euros) directly to the teachers. The times are the same ones as for semi-privates, and the type of lesson will be determined by the first registration. First come, first served!

All workshops, semi-private lessons, and private lessons are booked through the registration system.
<<<<<
Registration and information
All registration closes on Sunday March 31st at midnight.
Workshops 1-3 will be role-balanced. Single registration will be confirmed as dance couples are formed.
Confirmation of registration will be sent by e-mail.
The confirmation e-mail will contain all information regarding participation, prices, and payment.
Payment must be made within 14 days of confirmation, and no later than April 3rd.
REGISTER HERE
Questions:
Please contact Omar Saab
E-mail: TangoDJOmar@gmail.com
Phone: +46 73 344 2223
<<<<<
Tango shoes
Karin Hjärtstam will be at the festival selling tango shoes. She has both new and experienced (used) shoes. You may bring your unwanted shoes or other tango-related items, and she will try to sell them for you.

Foot massage
Karin is also ready to offer foot massages when your feet get tired. 80 kr for 20 mins.
<<<<<
Accommodations
Some hotels may offer discounts during the festival weekend. For more information, please contact Lars-Erik (see below).
Sometimes we can offer inexpensive accommodations at the homes of tango dancers or other families.
Please send your name, phone number, and if you have a car.
Describe any special requests, such as separate beds, single room, pet allergies, and other important information.
Please note: It is safest to book other accommodations until you have received a confirmation regarding private accommodations.
Contact for accommodations:
Lars-Erik
E-mail: lee@pronovafast.se
Phone: +46 70 345 9336
<<<<<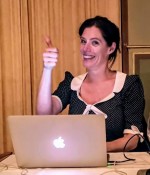 Jessica Carleson
When you are dancing, I'm happy
I've been a tango dj since 2015. I choose music that has energy, drive and warmth - that makes you want to dance.
I started dancing in 2012, went to Buenos Aires because of tango in 2013 and have returned many times.
I dj almost every week in Stockholm and have also played in Gävle, Linköping, Kolmården, Germany, Denmark and Holland.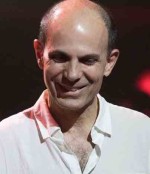 Omar Saab
Omar fell in love with tango in 2010 and has been listening to and collecting tango music ever since. His love and passion for the music shows in his choice of songs for each tanda. His style is rooted in the traditional Golden Age of tango, but he is open to playing almost anything that fits the mood. As a DJ he always makes sure to play beautiful and danceable music that is well balanced in rhythm and melody and very much in tune with the current atmosphere. He has DJ-ed several times in Washington DC and Beirut, and in the last 2 years he has become the main DJ in his local tango community in Sweden.